At SQLHA®, we have a passion for SQL Server and the full stack beneath it whether on premises, cloud, physical, or virtual. We started SQLHA® because it became apparent data was driving companies in both technical and non-technical ways; addressing both aspects would be necessary. At the same time, we wanted to make sure the human aspect was not forgotten and ensure that on every engagement we treat others as we would want to be treated.
SQLHA® managing partners Allan Hirt and Max Myrick have worked with SQL Server, Windows Server, clustering, infrastructure, and more both inside Microsoft as well as in and for other companies since the early 1990s. We have seen the need for data and its related infrastructure grow from niche to the core of most business as well as the progress from wholly owned data centers and physical systems to virtualization and now the cloud. The only constant is change and we understand where the industry was, where it is today, and where it is going next.
Our commitment to data technologies as well as our depth of knowledge and experience is rarely matched in the industry. We are customer focused and love to dig into even the most difficult challenge to find the right solution. We also realize there is no "easy button" and genuinely care about your success.
SQLHA® has deep product knowledge and experience both from working inside Microsoft as well as helping customers small and large across numerous industries such as health care, financial, billing, and more for over a decade. We are recognized industry experts that not only deliver services and consulting, but also speak at numerous events such as VMworld, and work on and document emerging new technologies with companies such as Microsoft and VMware. That's why SQLHA® often has experience on technologies few people have seen. We also have a reputation for delivering world-class training, because designing and building systems is only part of helping our customers succeed.
We understand that mission critical is more than high availability or disaster recovery: it is a mindset. Mission critical solutions need to perform well, be easy to manage, reduce cost, and lower risk. Our core methodology – the SQLHA® Framework –helps us identify and deliver the most optimal outcomes and solutions and ensures what we promise is what you get.
Time and time again spanning more than a decade, customers have chosen to call SQLHA®. When you need this type of help, SQLHA® is ready when you are.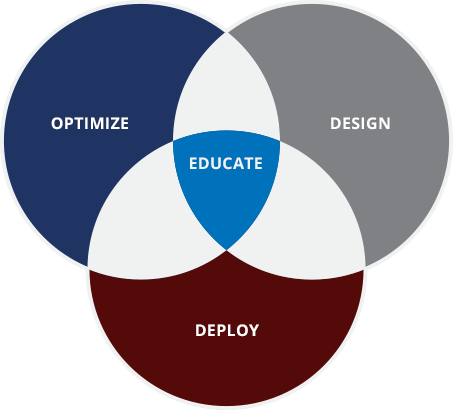 THE SQL SERVER AVAILABILITY EXPERTS
Nobody delivers SQL Server business continuity better than SQLHA. We are recognized as one of the world's foremost experts and trainers in that space – Allan Hirt is a dual Microsoft MVP and a VMware vExpert for good reason.
SQLHA takes a solution-based approach which includes not only availability (local as well as disaster recovery), but also performance, patching, infrastructure, and monitoring. Our full-stack technical knowledge and real-world experience allow us to understand your unique challenges to provide and implement the ideal solution for you.
Rely on SQLHA to help you achieve your uptime and performance goals whether on premises (physical or virtual) or in a public cloud.
What It's Like to Work With SQLHA®
When you need help, finding the right consultants is more than hiring people with technical skills. You need a partner that you not only trust but also works well with everyone in your organization. They also must be able to do more than just fix problems or deliver solutions; they have to understand your needs and provide actionable guidance to turn your goals into reality.
What makes us different is that we work to understand you, your team, your business, as well as any concerns to deliver a successful engagement. We work alongside you and compliment your team – we are not a replacement. You have smart folks, too. Our expertise and extra eyes and hands help address your needs or immediate pain. Along the way, we make sure you can ultimately support yourselves. We want to be your strategic partner, not consultants who make you reliant upon us because we are unable or unwilling to help you understand the solution.
At SQLHA, our goal is your success through delivering superior, real-world technical and business expertise even when things are tough.